EARTH FROST AIR CONDITIONER
Welcome to EarthFrost, offering premium air conditioning solutions for residential and commercial spaces. Our sleek indoor units complement any environment, while our durable outdoor units withstand tough weather conditions. With a simple and streamlined process, we ensure easy selection and installation. Enjoy peace of mind with our 5-year guarantee covering all parts, labour, and compressors. Control your air conditioner effortlessly with our user-friendly remote and LED display. Experience quiet comfort in offices and bedrooms.
Our built-in ventilation system reduces odours, mould, and dust mites. Enjoy the convenience of WiFi-ready solutions for remote control. Achieve energy efficiency with our A++ rated units. Choose from our range of portable options. Discover the perfect air conditioning solution for spaces of all sizes at EarthFrost, where comfort meets excellence.
EARTH FROST INDOOR & OUTDOOR UNIT
INDOOR UNIT
We offer a sleek and modern design for our indoor air conditioning units that complements both residential and commercial spaces.
OUTDOOR UNIT
Our outdoor air conditioning units are of high quality and designed to withstand tough weather conditions and prevent rust.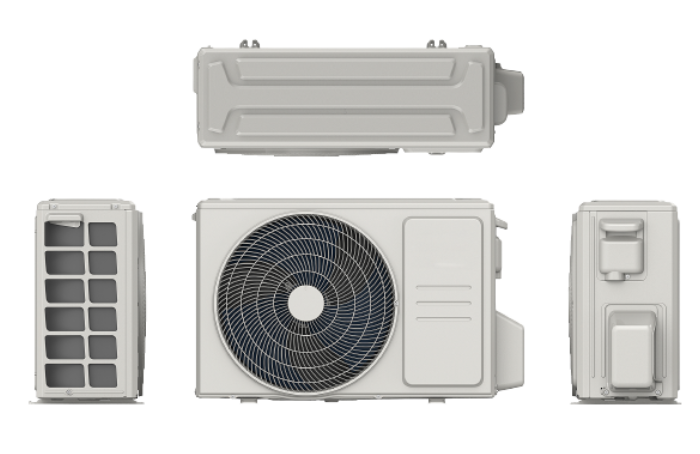 At EarthFrost, we believe in keeping things simple. From selecting the right air conditioning solution to installation, we make the process easy and straightforward.